Thank you for your patience while we build and create our new website! We want to take a second to introduce ourselves for those who don't already know us!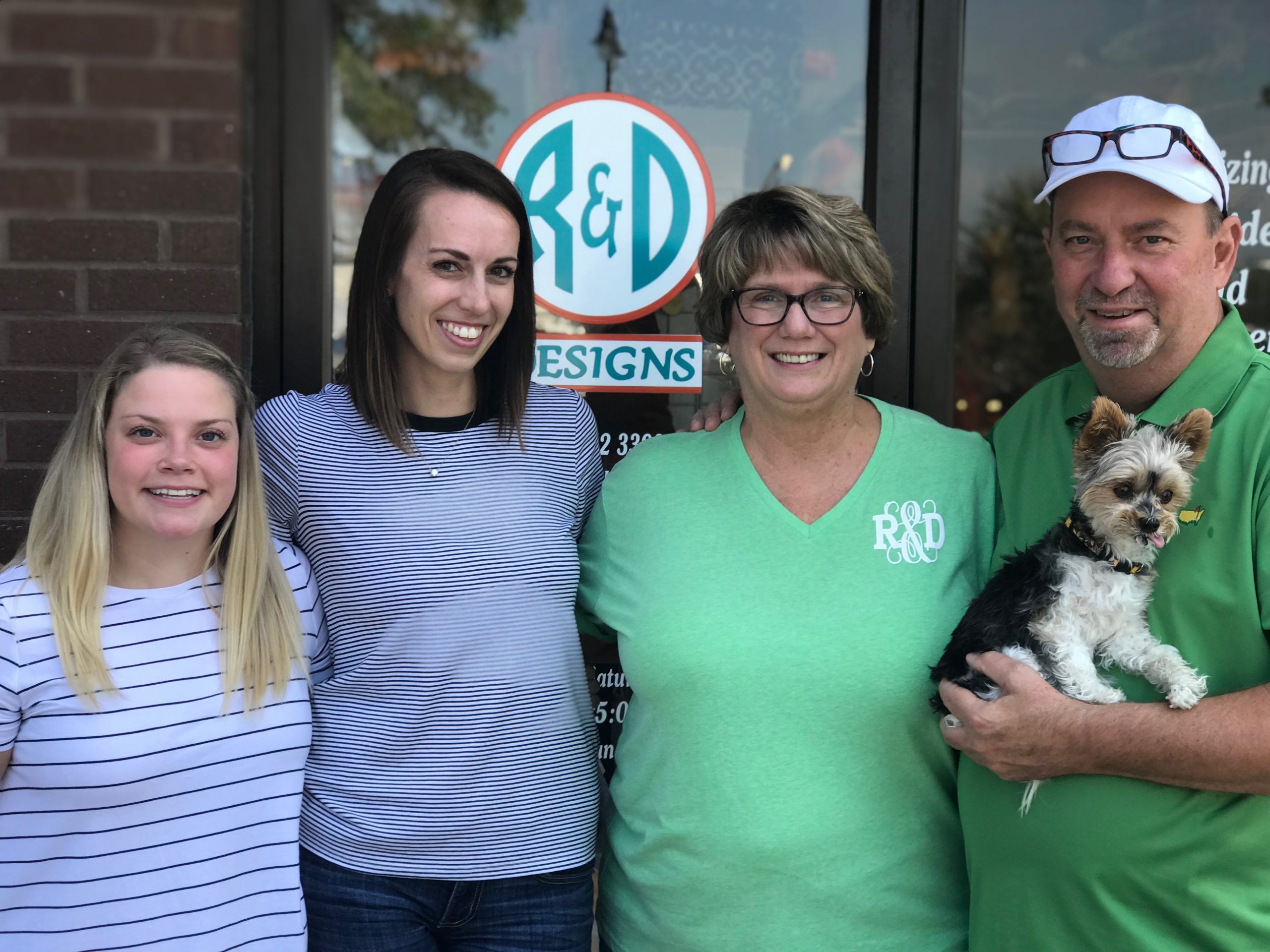 L-R: Victoria, Sarah, Debbie, Ronnie(holding Tiki)
R&D Designs has been in business since 2003, run and owned by husband and wife team, Ronnie and Debbie Stuber. We are excited to be celebrating our 17th Year! We wouldn't be able to do this without all of you, so thank you so much!
On a normal day you will find Ronnie embroidering for our in store customers, Debbie create your custom designs and monograms, Sarah embroidering for our Etsy customers and Victoria running the heat press machine for all vinyl orders, and Tiki making sure we are all on task.